I've attached below a copy of the application for leave to appeal filed yesterday by Mr. Koon's attorneys with the Supreme Court.
The Court of Appeals decision that is being appealed can be found here:
http://coa.courts.mi..._301443.opn.pdf
- The COA found that: "This case presents the question whether the "zero tolerance" provision of MCL 257.625(8), which prohibits operating a motor vehicle with any amount of a Schedule 1 controlled substance in the driver's body, still applies if the driver used marijuana under the Michigan Medical Marihuana Act (MMMA). We conclude that it does."
The February 8, 2012 video of the oral arguments that were heard by the Court of Appeals in the Koon case can be viewed here: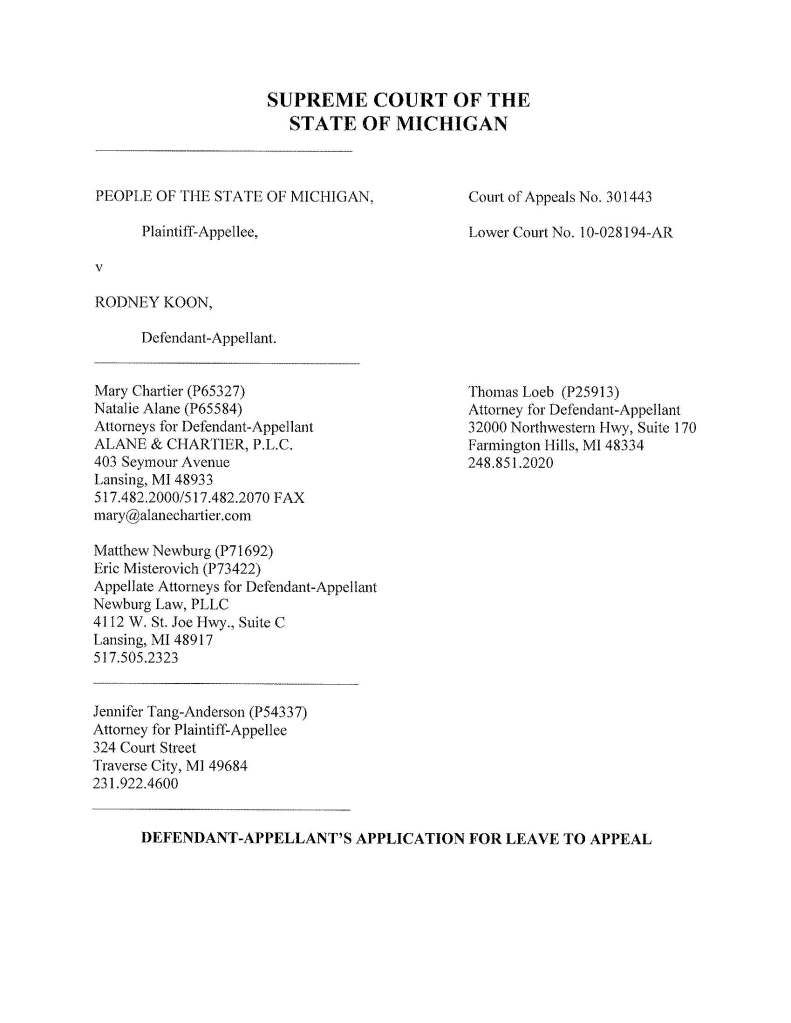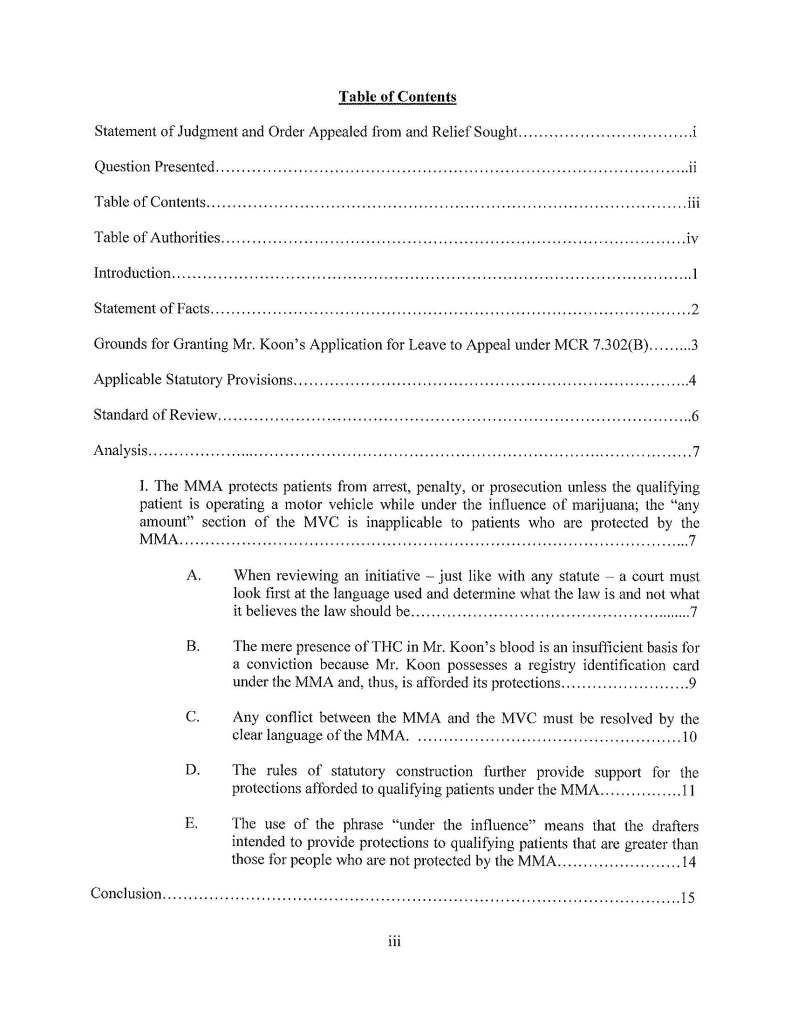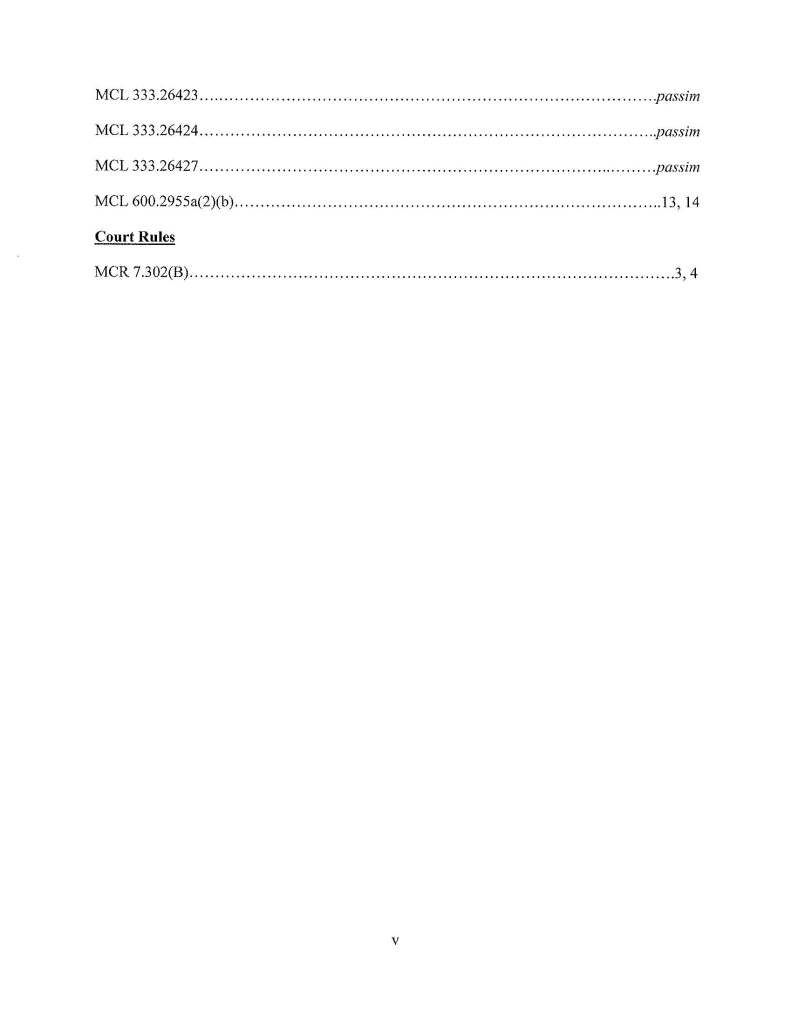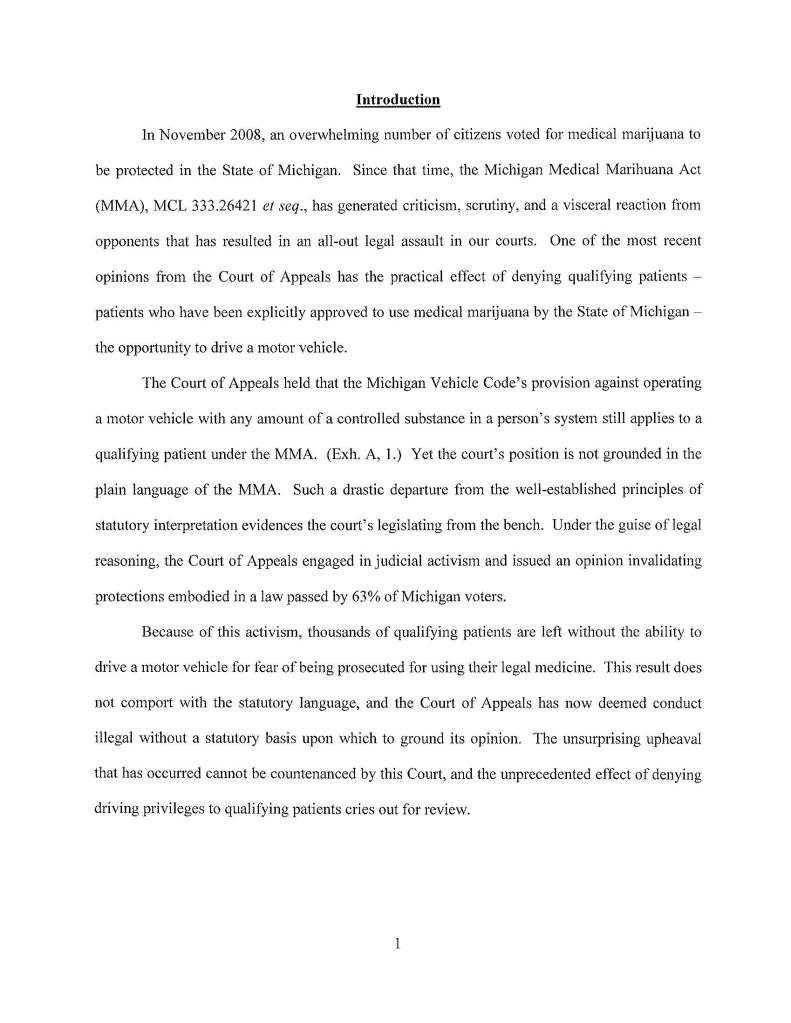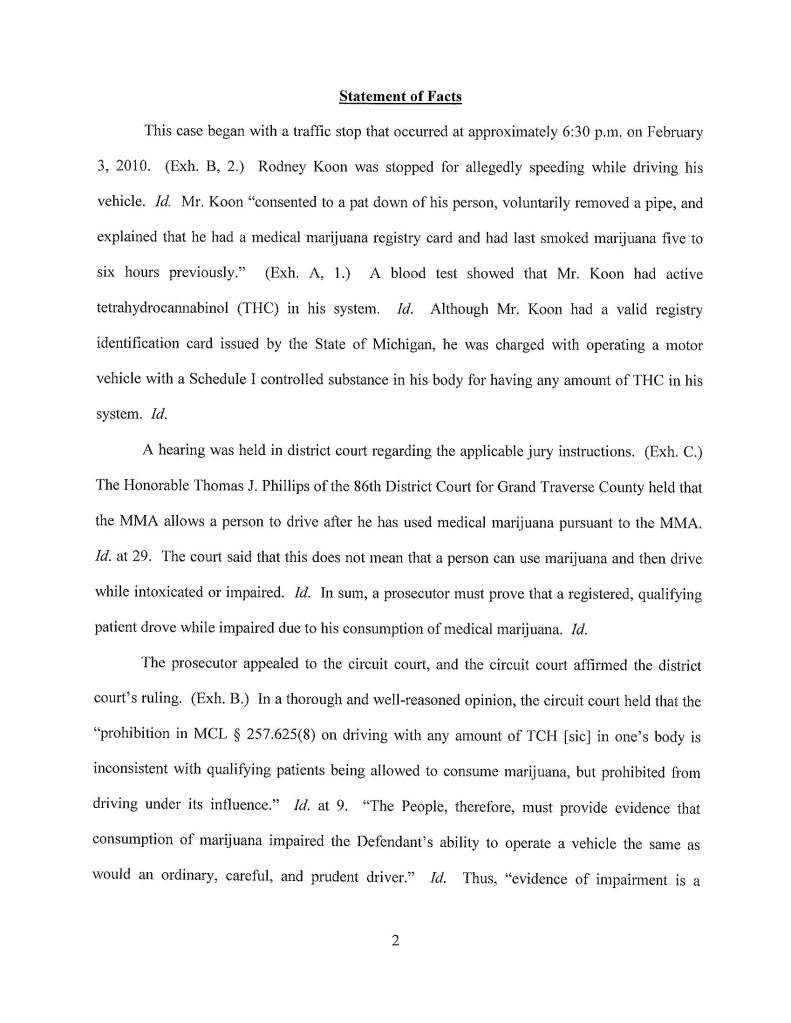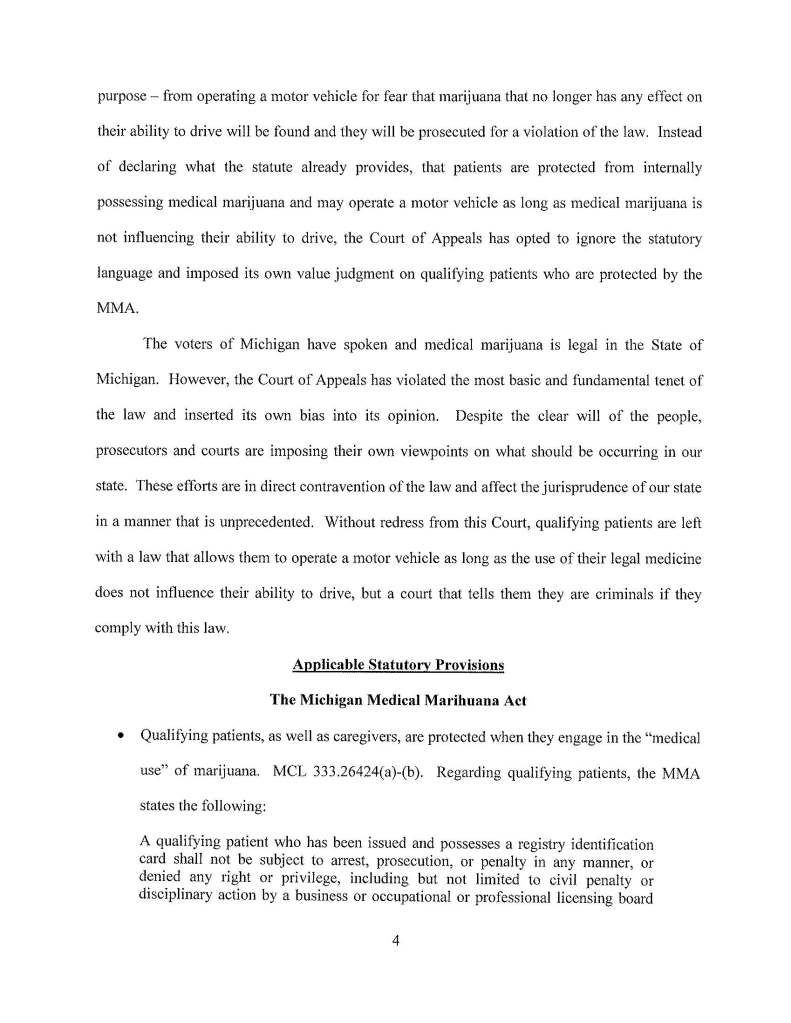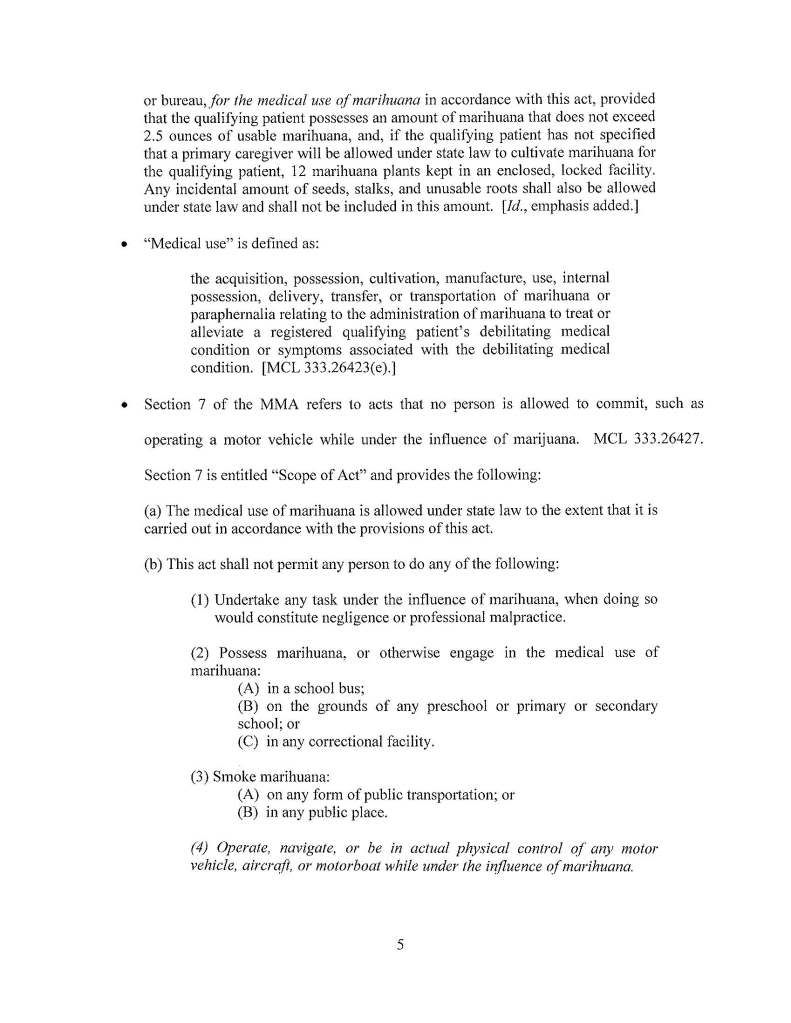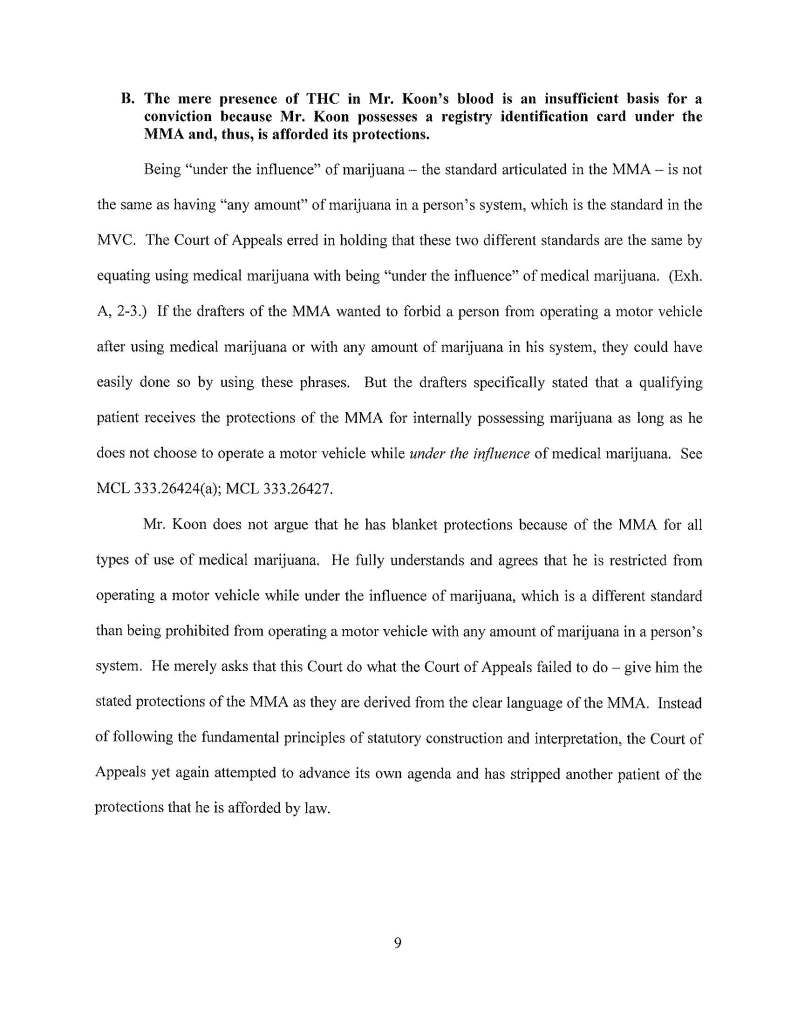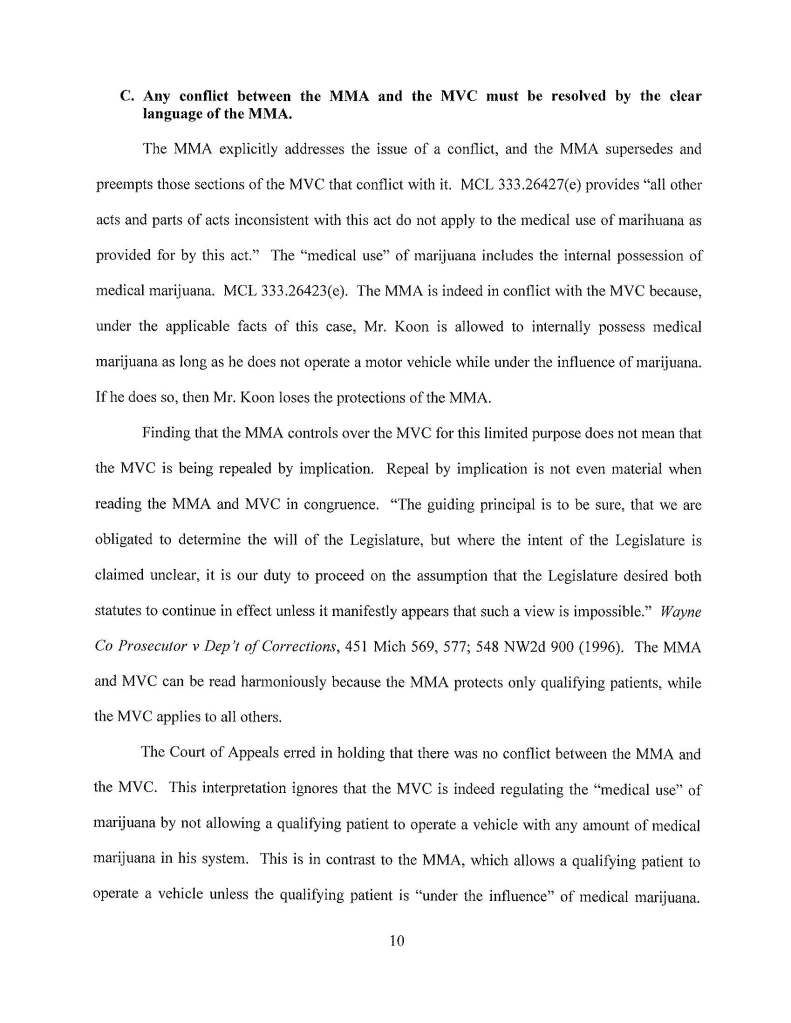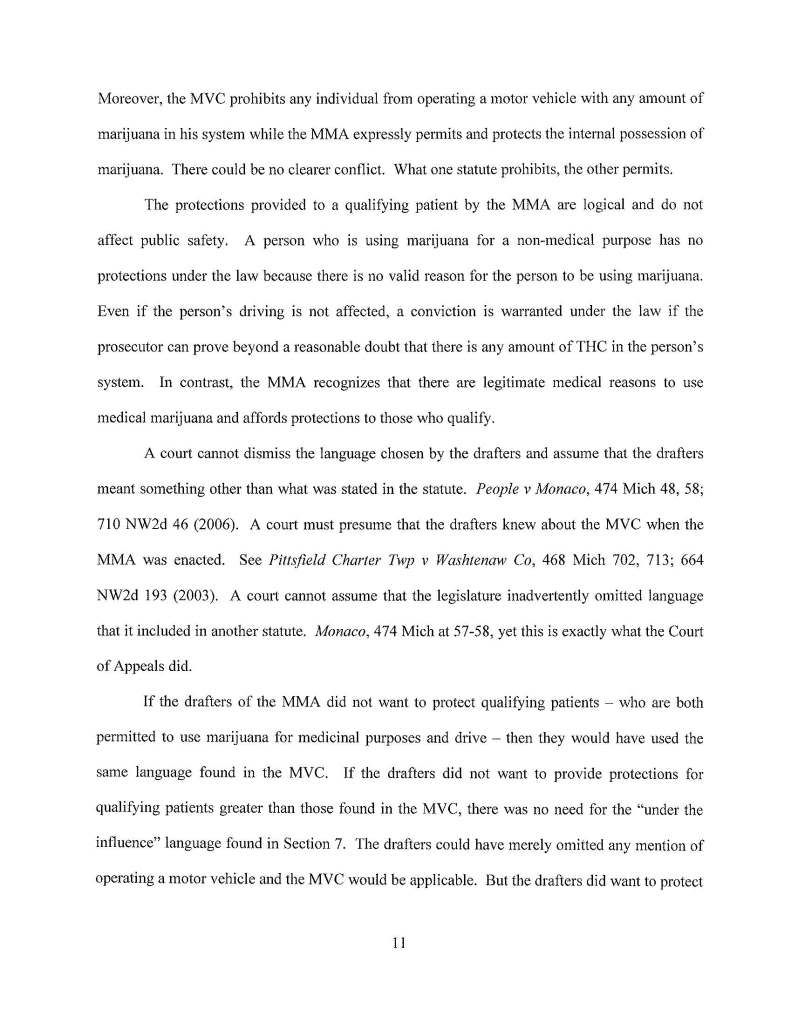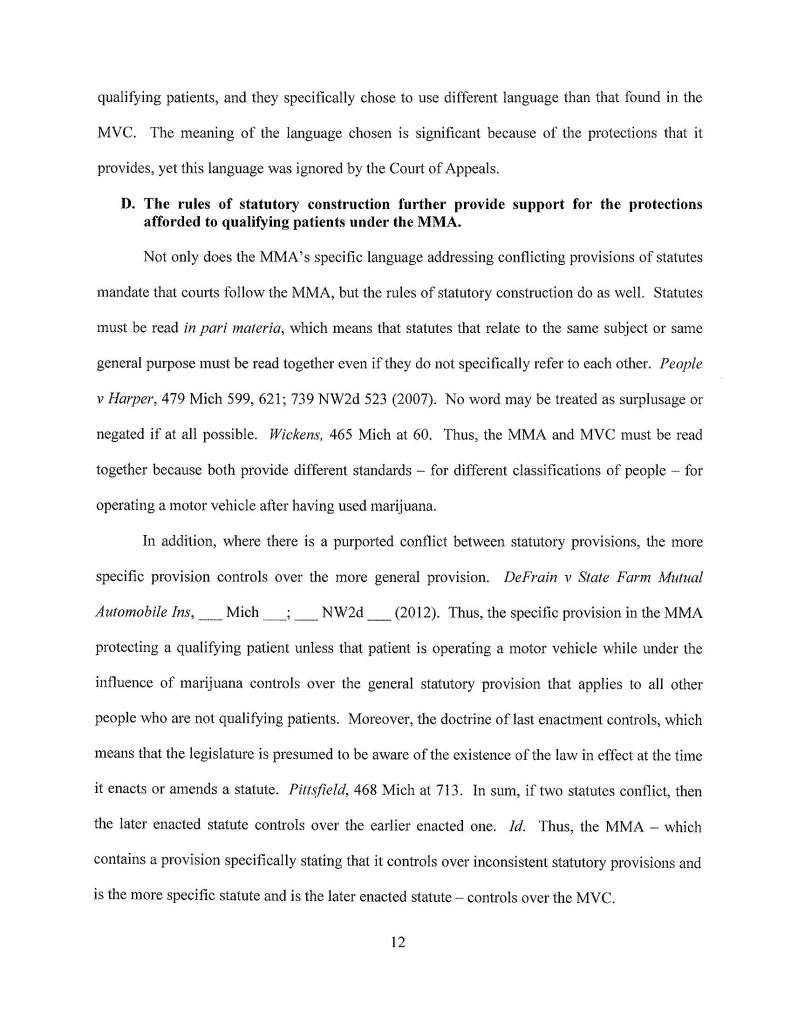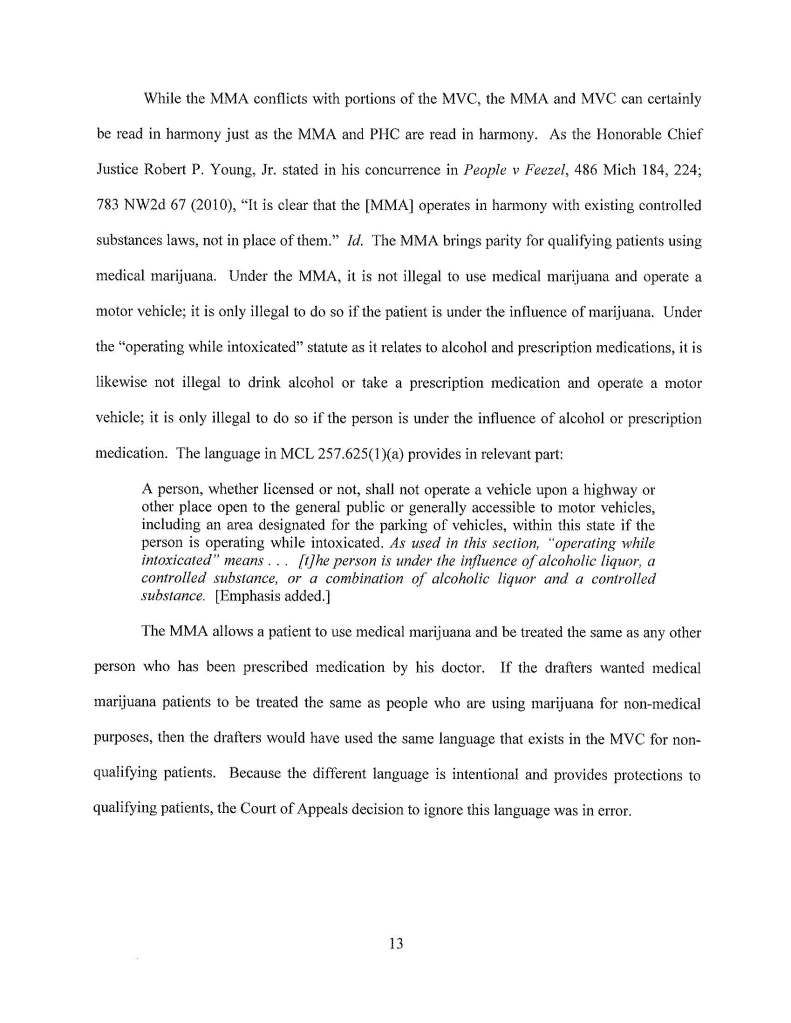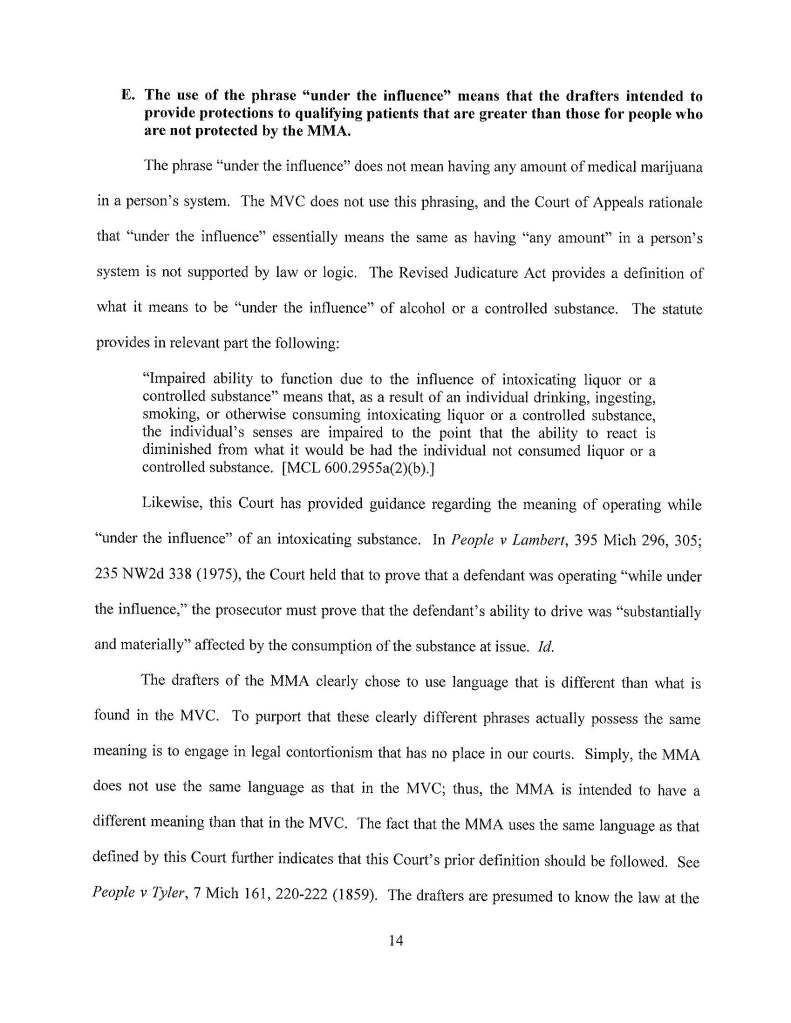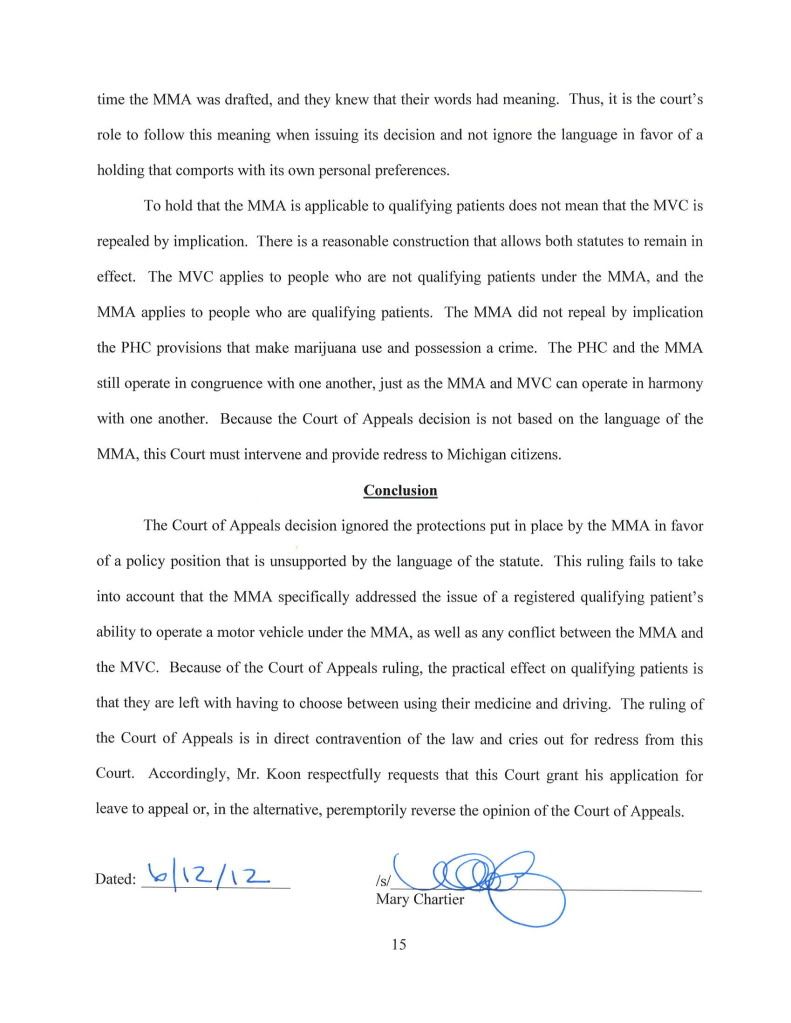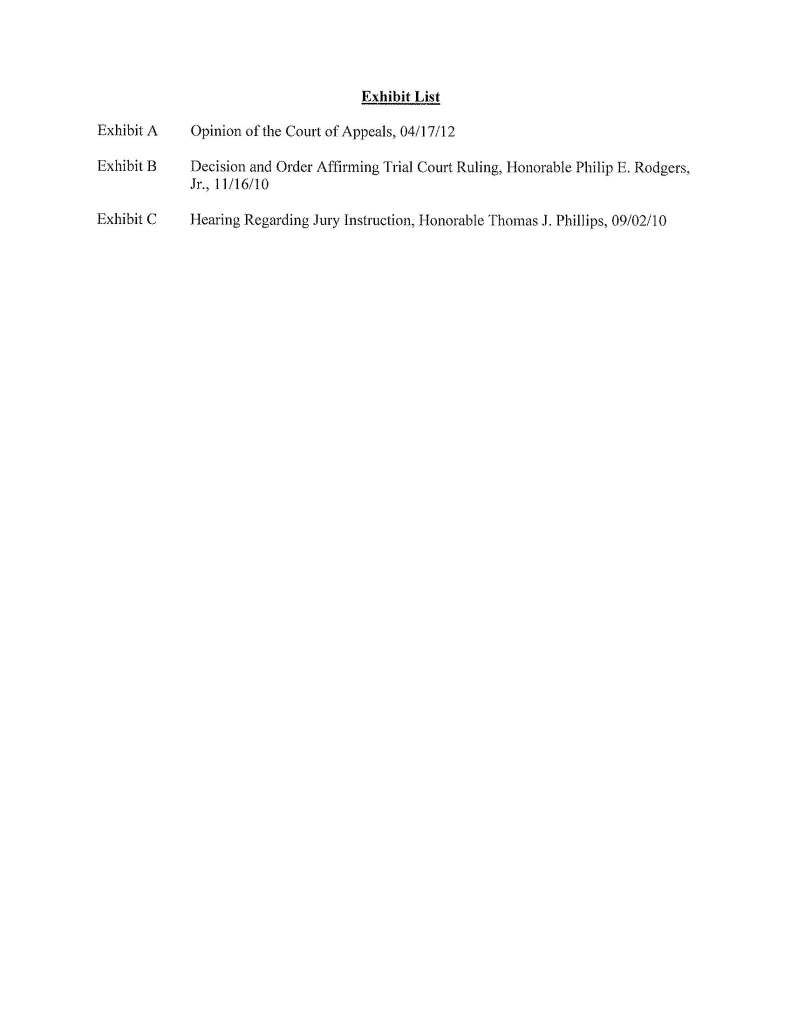 Edited by Eric L. VanDussen, 13 June 2012 - 04:15 PM.